Touchscreen Windows Auto Diagnostic Tablet Remap Code Reader Scanner VCI OBD2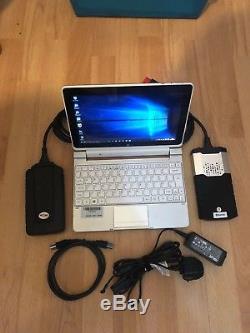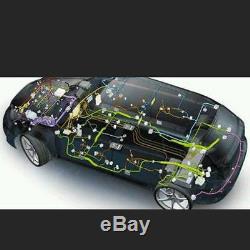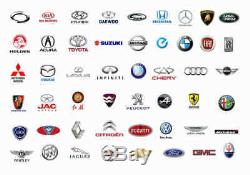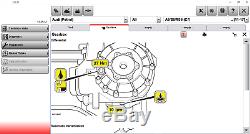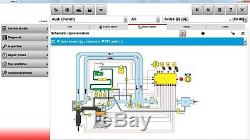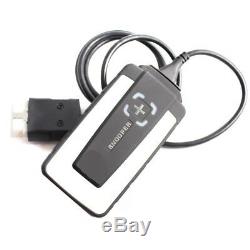 WE HAVE BEEN WORKING IN ELECTRONICS FOR MANY YEARS AND SPECIALISING IN AUTO DIAGNOSTIC EQUIPMENT FOR THE PAST 5 YEARS. Many people have tried to copy what we do, but none of them offer the quality of our systems or the after sales service we do.
We install not one but two high end diagnostics programs for cars and one for HGV as. On all systems, a full list of functions is below. Our netbooks have the same software with the addition of Haynes Pro. We also install bonus software such as radio decoders and video tutorials. All our systems come with teamviewer pre-installed, this means in the unlikely event you ever have a problem we can connect directly to the system and fix it.
This means you do not need to wait whilst you post it back for repair, It also means if you get stuck doing a job we can connect and help you on your way. This listing is for our. Package, containing a 10 combination tablet netbook with detachable keyboard. A high quality VCI (either a DS-Coms unit or a Wow Snooper + BT).
NOT ALL ITEMS MAY APPEAR IN THE PHOTOGRAPHS BUT IF ITS LISTED THEN ITS INCLUDED. Systems use Original Data from vehicle manufacturers to guarantee the best quality and functionality. You will not find a more comprehensive system anywhere; you name it this system will do it. S cars, clearing fault codes etc. Do one re-map and this has paid for itself.
All our contact details and we are available 7 days a week. Functions of our systems include but not limited to. Read & Erase Fault Codes & SLR All Systems Petrol & Diesel Engine Management, ABS, Instrument panel, Climate control, Gearbox, Immobiliser, SRS, Multifunction Central Body, Central Locking, Convenience Systems, Chassis, Infotainment, Lights, Navigation, Seats, TPMS etc. Manufacture specific serial diagnose -Scan function -EOBD/OBDII communication -Serial Systems -Engine -Ignition -Climate -ABS -Service reset -DPF, FAP reset adaptation data etc.
SRS -Immobilizer -Instrument -Comfort system -Gear-box etc. English, Cesky, Dansk, Deutsch, Espanol, Francais, Greek, Hollands, Hungarian, Italiano, Norsk, Polish, Romania, Russian, Srpski Suomen kieli, Svenska, Turkish. With the flight recorder function, you can record parameters in real time while you are driving a vehicle. During recording, you can, with a press of a button, highlight the specific error so that you can investigate the detected error at a later time. The Diagnostic Tool is equipped with built-in memory thus removing the need to bring a computer.
Memory card not include in package. MULTI COLOUR INDICATOR With the multi-colour indicator on the Diagnostic Tool, you have full control of the diagnostic process. Different colours and sound communicates the status and the placement of the indicator allows you to see it from a far.
For example, if the indicator alternates between blue and green the Diagnostic Tool is in communication with the vehicle control unit. VOLTAGE CHECK When the Diagnostic Tool is connected to the vehicle, the unit will check the battery voltage of the vehicle and automatically adjusts itself to the vehicle? S voltage level of 12 or 24 volts. If the voltage gets too high or too low, the Diagnostic Tool will warn you with both sound and light and you will also be alerted through the battery icon in our diagnostic software. CHASSIS NUMBER VIN In our CARS software, we have a smart function that allows you to read out the chassis number from the vehicle that you would like to diagnose. This ensures that the right model and year is selected automatically. In addition, engine code for vehicles, which are commonly available on the markets, is also selected automatically.
ISS Intelligent System Scan (ISS) scans through all the systems in the vehicle and displays the fault codes that are stored in each system. This saves time and you get a quick overview of the actual status of the entire vehicle.
When the ISS is complete, you can then select a specific control system to analyse the results further on. ISI Intelligent System Identification (ISI) identifies and selects automatically the type of controller that is mounted in the vehicle.
This ensures that the diagnostic session is performed correctly with the correct parameters as required. REPORT FUNCTION Under this function tab, you will be able to see the adaptations and adjustments that are possible for a specific vehicle without having the vehicle near you. Together with the help texts as a guide, you can plan and be effective in your work; even under complex situations.
OBD-FUNCTIONS The Diagnostic Tool is equipped with an unique multiplexer technology, which allows it to be used on all types of vehicles, regardless of voltage levels and communication standards. For those vehicles that do not use the standard 16-pin connector, we offer a complete set of certified and customized adapter cables and kits. UNIVERSAL For most OBD functions, such as adjustments and programming, there are detailed instructions and help texts to assist you in your diagnosis work. You will find step by step information about prerequisites, preparation and implementation of various functions; making even the most complex function simple to perform. HELP FUNCTION For most OBD functions, such as adjustments and programming, there are detailed instructions and help texts to assist you in your diagnosis work. Alfa Romeo 145, 146, 147, 155, 156, 159, 164, 166, 33, Brera/Spider, Giulietta, GT, GTV/Spider96, MiTo.
Audi A1, A2, A3, A4, A5, A6, A7, A8, R8, Q3, Q5, Q7, TT, 80, 90, 100, 200, Coupe, S2, RS2, S4, S6, S8, V8. BMW series 1, 3, 5, 6, 7, 8, GT, X1, X3, X5, X6, Z3, Z4. Chrysler 300c, 300m, Crossfire, Grand Voyager, Neon, PT Cruiser, Sebring, Stratus, Viper, Voyager.
Citroen AX, Berlingo series 1, 2, 3, BX, C1, C2, C3 Picasso, C3 Pluriel, C3Series 1, 2, 3, C4, C5, C6, C8, C15 Crosser, DS3, DS4, DS5, Evasion, Jumper Series 1, 2, 3, Nemo, Saxo, Xantia, XM, Asara Picason, ZX. Dacia Duster, Logan, Pick-up, Sandero, Solenza. Daewoo Evanda, Kalos, Lancetti, Matiz.
Daihatsu Charade, Mira, Cuore, Sirion, Copen, Move, Trevis, YRV, Terios. Dodge Avenger, Caliber, Journey, Nitro. Ferrari 360, 456M, 550 Barchetta, 575M Maranello, 599 GTB Fiorano, 612 Scaglietti, Enzo, F430, FXX, Superamerica.
Fiat 500, Albea, Barchetta, Brave, Bravo, Cinquecento, Coupe, Croma, Doblo, Ducato, Fiorino, Freemont, Idea, Linea, Marea, Multipla, Palio, Panda, Punto(Evo & Grande), Qubo, Scudo, Sedici, Seicento, Stilo, Strada, Tipo, Ulysse, Uno. Ford Cougar, Courier, Escort, Fiesta, Focus, Fusion, Galaxy, Granada, Ka, Kuga, Maverick, Mondeo, Orion, Puma, Ranger, Scorpio, Sierra, S-Max, Street Ka, Tourneo Connect, Transit, Windstar. Honda Accord, Civic, CR-V, CR-X, CR-Z, FR-V, Insight, Jazz, Legend, Prelude. Hyundai Atos, Accent, Sonata, Elantra, Getz, Matrix, Coupe, Trajet, Santa Fe, Terracan, H1, Tuscon, i10, i20, i30, ix20, ix35, i40, Veloster, Genesis Coupe.
Jaguar S-Type, XF, XJ, XK, X-Type. Jeep Cherokee, Commander, Compass, Grand Cherokee, Patriot, Wrangler. Kia Carens, Carnival, Ceed, Cerato, Magentis, Opirus, Picanto, Pregtio, Rio, Sephia, Shuma, Sorento, Soul, Sportage, Venga. Lancia Dedra, Delta, Kappa, Lybra, Musa, New Delta, Phedra, Thema, Thesis, Y10, Ypsilon, Zeta. Land Rover Defender, Discovery, Freelander, Range Rover. Lexus GS-Series, IS, LX, RX400h, RX, SC. Lotus 2 Eleven, Elise, Esprit, Europa S, Exie. Maserati Coupe, Gran Turismo, MC12, Quattroporte, Spyder. Mazda 2, 3, 5, 6, BT-50, MPV, MX-3, MX-5, MX-6, 121, 323, 626, Xedos6, Premacy, Tribute, CX-5, CX-7, RX-8 Mercedes? MG NGF, TF, ZR, ZS, ZT, ZT-T.
Mini Clubman, Convertible, CooperS, Cooper One, Countryman, Coupe, Roadster. Mitsubishi ASX, Carisma, Colt, Eclipse, Galant, Grandis, L200, Lancer, Outlander, Pajero, Space Star, Space Runner. Nissan 200SX, 300ZX, 350Z, Almera, Cabstar, Frontier, Interstar X70, KubistarX76, Maxima, Micra, Murano, Narava D40, D22, Note E11, NV200, Pathfinder, Patrol GR, Pixo, Primastar, Primera, Qashqai, Safari, Serena, Sunny, Terrano, X-Trail. Opel / Vauxhall Agila, Agila B, Antara, Ascona, Cavalier, Astra, Calibra, Combo, Corsa, Frontera, Insignia, Belmont, Meriva, Movano, Omega, Senator, Signum, Sintra, Speedster, Tigra, Vectra, Vivaro, Zafira Peugeot 106, 107, 205,206, 207, 208, 306, 307, 308, 309, 405, 406, 407, 508, 605, 607, 806, 807,1007, 3008, 5008, Bipper, Boxer, Expert, Partner, RCZ. Porsche 911 996,911 997, Boxster 986, 987, Cayenne3 955, 957, 958, Caymen.
Renault Clio, Espace, Fluence, Kangoo, Koleos, Laguna, Mascott, Master, Megane, Modus, R19, Safrane, Scenic, Thalia, Trafic, Twingo, Twizy, Vel Satis, WindRolls. Rover 25, 45, 75, 100, 200, 400, 600, 800 series.
Saab 900, 9000, 9-3, 9-5. Seat Alhambra, Altea, Arosa, Cordoba, Exeo, Ibiza, Inca, Leon, Mii, Toledo. Skoda Citigo, Fabia, Felicias, Octavia, Praktik, Roomster, Superb, Yeti. Ssangyong Actyon, Kyron, Rexton, Rodius. Subaru Forester, Impreza, Justy, Legacy, Outback.
Suzuki Alto, Grand Vitara, Ignis, Jimny, Kizashi, Liana, Samurai, Splash, Swift, SX4, Vitara, Wagon R. Toyota 4-runner, Auris, Avensis, Aygo, Camry, Carina, Celica, Corolla, Corona, Hiace, Hilux, IQ, Land Cruiser, MR2, Picnic, Previa, Prius, Rav4, Supra, UrbanCruiser, Verso, Yaris. Volkswagen / VW Amarok, Beetle, Bora, Caddy, Corrado, Crafter, Eos, Fox, Golf, Jetta, LT, Lupo, Passat, Phaeton, Polo, Scirocco, Sharan, Transporter, Multivan, Tiguan, Touareg, Touran, Up, Vento. Volvo C30, C70, S40, V40, S60, S80, V50, V60, V70, XC60, XC70, XC90, V90, 960,940, 850, 740, 480, 460, 440, 240.
We reserve the right to substitute the netbook for one of higher spec or higher value. We will never downgrade the netbook & the software will always be the same. The VCI will be either a DS-coms unit or Wow BT Snooper +. Due to the nature of re-mapping we recommend you do your homework before attempting your first remap.
We do not offer support on remapping and take no responsibility for any damage you may cause by misuse of the supplied equipment. We do not offer support on this function. NOT ALL OPTIONS AVAILABLE ON ALL CARS. We legally own the content (intellectual property). We do not violate any copyrights.
We are not using anyone's intellectual property nor their publications or documents. We own copyrights to this item and we reserve the rights to this workshop manual.
All logos or trademarks, brands (if used) in this listing are property of their respective owners (all of them are used in this listing for identification purposes only - use of these names, logos and brands does not imply endorsement). The content of this item is our production and the information are gathered by us due to our experience or thanks to information distributed freely and globally under the terms of the GNU Public License, the GNU Lesser General Public License (LGPL) and interpreted by us. The information are Freeware, with free/open distribution license As demonstrated by EU Laws reported by Commission Regulation (EC) N1400/2002 article 4 (2) of 31 July 2002 car makers must give to independent garages and other interested persons, access to repair information. Of spare parts, technical specifications information, workshops, technical repair and diagnostic data for trucks, vans and passenger vehicles does not constitute any kind of infringement of rights, this information is not intellectual property of software corporations or car maker.
Also the information are interpreted by us and wrote in our words taking into account our experience. Any unauthorised use will result in legal action.
May differ in model or colour, See description for details of what you will receive. The item "Touchscreen Windows Auto Diagnostic Tablet Remap Code Reader Scanner VCI OBD2" is in sale since Thursday, January 17, 2019. This item is in the category "Vehicle Parts & Accessories\Garage Equipment & Tools\Diagnostic Equipment & Tools\Code Readers & Scanners". The seller is "diagnostic-central" and is located in Loughborough. This item can be shipped to United Kingdom, Antigua and barbuda, Austria, Belgium, Bulgaria, Croatia, Cyprus, Czech republic, Denmark, Estonia, Finland, France, Germany, Greece, Hungary, Ireland, Italy, Latvia, Lithuania, Luxembourg, Malta, Netherlands, Poland, Portugal, Romania, Slovakia, Slovenia, Spain, Sweden, Australia, United States, Canada, Japan, New Zealand, Israel, Hong Kong, Norway, Indonesia, Malaysia, Mexico, Singapore, South Korea, Switzerland, Taiwan, Thailand, Bangladesh, Belize, Bermuda, Bolivia, Barbados, Brunei darussalam, Cayman islands, Dominica, Egypt, Guernsey, Gibraltar, Guadeloupe, Grenada, French guiana, Iceland, Jersey, Jordan, Cambodia, Saint kitts and nevis, Saint lucia, Liechtenstein, Sri lanka, Macao, Monaco, Maldives, Montserrat, Martinique, Nicaragua, Oman, Pakistan, Paraguay, Reunion, Turks and caicos islands, Aruba, Saudi arabia, South africa, United arab emirates, Ukraine, Chile.
Supported System: ABS
Modified Item: No
OBD Interface: CAN
Custom Bundle: No
Non-Domestic Product: No
Features: Check Engine Light Shut Off
Manufacturer Part Number: Does Not Apply
Accessories: Adapter Cable
Brand: Unbranded