Car Detailing Kit Full Exterior Interior Cleaning Set Polish Wax Washing Clay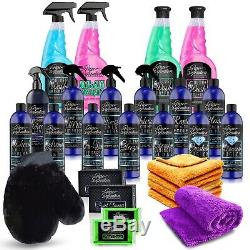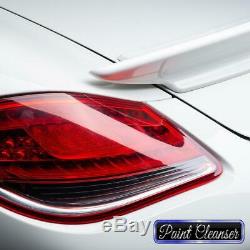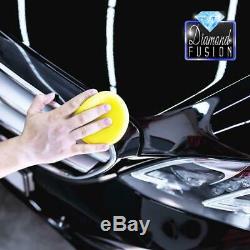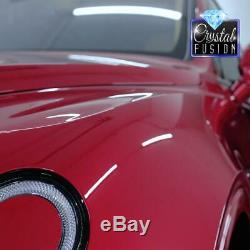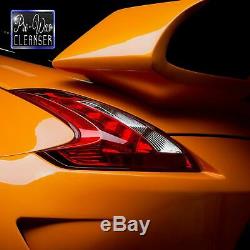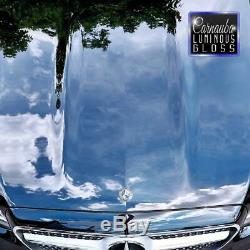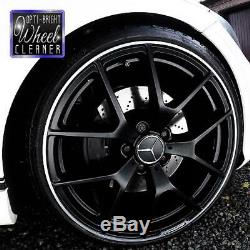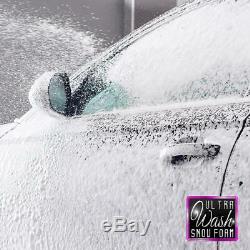 Established by car enthusiasts for car enthusiasts, built on the foundations of passion and innovation. All Pure Definition® products are purpose built and developed from the ground up focusing on leading-edge innovative technologies. Creating revolutionary results for the purest definition.
Transform the condition of the exterior and interior of your vehicle, remove the camouflage of scratches which are preventing you from achieving a brand new showroom finish and create a crystal clear high gloss protective finish. Decontaminate the surface back to its smooth showroom condition. At Pure Definition, we have developed a complete exterior and interior kit which provides the complete range of Pure Definition Products. Remove Heavy, Medium And Light Scratches And Swirl Marks. Enhance Paintwork Finish Leaving A High Gloss Protective Finish.
Decontaminate The Surface Creating A Smooth Slick Finish. Revive, Enhance And Maintain The Interior Leather, Fabric And Trim. Remove Stubborn Brake Dust And Restore Wheels And Tyres To As New.
A Complete Range Of Pure Definition Products. This detailing kit contains a huge variety of products which cover virtually all detailing jobs, information on the size and description of each product can be seen in more detail below.
ULTRA WASH SNOW FOAM (800ML). Ultra Wash Snow Foam is a unique blend of specialist biodegradable active agent detergents which provide superb foaming when applied via a snow foam lance. Ultra Wash Snow Foam can be applied manually or using a snow foam lance.
Ultra Wash Snow Foam creates a layer of foam on the paintwork which enables the advanced active cleaning agents to stay in contact with the surface for longer than regular washing. This creates a higher cleaning rate from the advanced active agents which break down contamination on the paintwork, loosening dirt and grime which are rinsed off afterwards. Ultra Wash Snow Foam before washing the surface by hand reduces the risk of creating fine scratches and swirl marks on the paintwork. Additionally, it enables the advanced active cleaning agents to get into gaps and crevices which are hard to reach. Gloss Wash Shampoo is a highly concentrated PH neutral wash and wax formulation.
It is developed with a blend of advanced active agents which are specialised against the removal of traffic films and paintwork contaminants such as dirt and grime. The advanced formulation of Gloss Wash Shampoo is developed with a PH neutral formulation.
This ensures that there are no adverse effects to paintwork finishes and protective wax layers which are already applied. The additional wax blend within Gloss Wash Shampoo wash gives the additional benefit of a quick maintenance application of extra wax protection to paintwork. This enhances the finish and gloss while removing the paintwork contaminants at the same time. Gloss Wash Waterless is developed using the latest advanced nano polymer technology. It contains active agents which specialise against the removal of dirt and grime, lifting the dirt particles safely away from the surface. Cleaning your vehicle is quick and easy, more importantly, it requires far less effort to achieve a showroom finish absolutely anywhere. Once applied it leaves a slick protective wax layer which intensifies the shine and gloss of the paintwork. The wax layer creates an antistatic barrier which aids in attracting less potential dirt to vehicle paintwork, keeping the surface cleaner for longer. Rapid Bug and Tar Remover is developed to eliminate stubborn bug and tar from the paintwork. Tar is flicked onto the paintwork from the road surface in warm conditions. These tar spots will show up and impair the finish on the paintwork, especially on light coloured cars. The formulation will break down and remove these contaminants as well as, glue residue, fuel stains and tree sap. Once the contaminants have been removed it is recommended to apply a protective wax over the top of the paintworks surface. This will make any other future contaminations easier to remove, as the slick wax layer will make the surface a lot harder for the contaminants to bond to the paintwork. Anti-Iron Ultra Eliminator is an extremely effective formulation which is developed to eliminate and remove damaging ferrous contaminants from paintwork and wheels.
This unique PH neutral formulation is a key preventative step in keeping your vehicle corrosion free, ensuring total removal of rust causing ferrous particles which become ingrained into the surface of the paintwork over time. The ferrous particles are created from brake dust and other environmental contaminants such as industrial fallout which will eat through the paintwork and bodywork if left untreated. Anti-Iron Ultra Eliminator works to cleanse deep into the pores of the paintwork eliminating the concealed ferrous particles. PAINT CLEANSER CLAY BAR (FINE GRADE) - (2 x 100g).
Paint Cleanser clay bar is developed to remove deeply ingrained contaminants from automotive finishes, such as paintwork and glass. Pure definition clay bars are a key tool within a detailers arsenal of products, they effortlessly remove hidden ingrained dirt from paintwork. This transforms the surface to as smooth as glass. Removing paintwork contamination is vital to achieving the best possible finish on your paintwork.
Contamination is not always visible to the naked eye, but it will affect the finish/shine to the paintwork. Additionally, polishing and waxing contaminated paintwork will cause micro contaminants to be dragged across the surface causing tiny marks and scratches.
QUICK & SLICK GLOSS DETAILER (800ML). Quick & Slick Gloss Detailer keeps your vehicle looking clean every day between washes.
Cleans and rejuvenates paintwork, glass, mirrors and trim. Removes light traffic film, bird lime and fingerprints. Leaves an ultra slick nano polymer wax layer designed to enhance the gloss and depth. Also, adds a quick additional layer of protection to paintwork. The nano-polymer formulation aids in reducing surface tension, creating a highly lubricated layer which enhances the performance of detailing clay when used as a lubricant. Diamond Fusion Ultra Compound polish is formulated utilizing micro-abrasive technology. The micro abrasives focus on removing heavy to medium paint defects with the precision and clarity that perfectionists demand. Polishes out heavy to medium paint defects and imperfections, leaving the paintwork ready for a final polishing stage using Crystal Fusion Final Finish polish in situations where the paint defects are very heavy multiple applications may be required.
The Diamond Fusion Ultra Compound micro abrasives ensure that the defect removal is permanent. This ensures the best possible finish, rather than just filling in the scratches and defects. CRYSTAL FUSION FINAL FINISH POLISH (250ML). Crystal Fusion Final Finish polish is formulated utilizing micro-abrasive technology. The micro abrasives focus on removing medium to light paint defects with the precision and clarity that perfectionists demand.
The polish is developed to revive and enhance the clarity of paintwork, leaving a glossy and reflective finish. The Crystal Fusion Final Finish micro abrasives ensure that the defect removal is permanent. Once the defects have been removed, the paintwork can be enhanced even further with a protective wax.
ULTRA GLAZE MIRROR GLOSS (250ML). Ultra Glaze Mirror Gloss is developed with self-levelling micro filling technology and optical clarity enhancers which gloss over and fill in light swirls, scratches, and other imperfections.
Ultra Glaze Mirror Gloss creates a long-lasting as new finish without cutting the paintwork. The micro filling technology creates an enhanced deep mirror gloss finish which brings the colour and definition of the paintwork to life, instantly improving the finish of your paintwork without the need for extensive time-consuming polishing steps. Ultra Glaze Mirror Gloss can be topped with your favourite Pure Definition wax or sealant to lock in and further extend the durability of the mirror gloss glaze. Pre-Wax Cleanser is developed to be applied just before the waxing stage.
This formulation is designed to enhance the clarity of the finish, creating a fresh clean surface which makes it easier for the wax to adhere to the paintwork. A well-prepared surface will really make the paintwork colours pop and enhance the finishing quality of the wax. The Pre-Wax Cleanser will chemically clean and nourish the surface, conditioning deep into the pores of the paintwork. To ensure the best possible finish to the paintwork a pre-wax cleanser is key.
The maximum depth and shine to the paintwork surface can only be achieved by properly preparing the paintwork prior to waxing. Ultimate Finish Sealant is developed as the final stage to seal in the paintwork and to give an even deeper and enhanced gloss finish. The high gloss and warmth of the finish is produced by the carnauba wax. While the polymers enhance the longevity and durability of the finish.
Once applied the finish will last a very long time, providing protection from numerous contamination and UV radiation for months. Additionally, the slick protective formulation can be applied to further automotive surfaces, such as bright metal and gel coats, enhancing the finish and providing a clear protective coating. Carnauba Luminous Gloss liquid wax is designed and developed to enrich paintwork gloss and depth with the precision and clarity that perfectionists demand. In addition, Carnauba Luminous Gloss seals and protects paintwork from various contamination, and UV radiation.
Carnauba Luminous Gloss is very easy to use, making it very quick to apply to the whole vehicle and very easy to buff away. Buffing the wax reveals its high luminous gloss finish, which really intensifies the colour of the paintwork. The slick protective wax coating makes regular washing even easier, as it makes it harder for dirt and grime to stick to the paintwork. Opti-Bright Wheel Cleaner has been developed using a powerful innovative acid-free formulation.
The innovative formulation has been developed with one sole purpose in mind - to clean and remove stubborn brake dust and contamination from heavily soiled wheels. Once applied via spraying onto the wheel surface, Opti-Bright Wheel Cleaner penetrates deep into. The contamination releasing it from the surface which it was once bonded to. The formulation is completely acid-free, this reduces the risk of damage to wheels when cleaning. Spray, wipe and rinse, the wheels will be transformed back to their original finish.
Wheel Shield Sealant is designed and developed to add gloss and protection specifically to alloy wheels. The formulation protects the wheel finish from numerous contamination and UV radiation. It makes future cleaning even easier as it creates a clear protective shield coating which prevents brake dust and road soils from embedding in the wheel surface.
Wheel Shield Sealant is very easy to use, making it very quick to apply to the wheels and very easy to buff away. Buffing the sealant reveals its high gloss protective coating finish.
The slick protective sealant coating makes regular washing of the wheels even easier, as it makes it harder for dirt and grime to stick to the finish of the wheels. EXTREME EXTRA GLOSS TYRE & TRIM GEL (250ML). Extreme Extra Gloss Tyre Gel is developed as an optional extra extreme high gloss clear protective coating to be used after application of Gloss Tyre & Trim Gel, which cleans and reconditions the area before use. The formulation is purely developed with specialised ingredients which have one sole purpose in mind, to produce an intense extra high gloss finish which truly lasts. In addition to adding excellent depth of gloss, the characteristics of the gel coating formulation also enhance the longevity of the protection from Gloss Tyre & Trim Gel by producing an additional durable clear coating which helps keep the tires hydrated and supple, as well as looking brand new, removing the worn faded look.
Glass Creame Polish is developed utilizing the latest technology, giving outstanding cleaning results without the formulation of dust. It is easy to use and is exceptionally fast at removing all contaminants from glass or ceramic Surfaces. The specialist cleaning and polishing agents within the formulation remove all common contaminants such as grease, wax, insect marks and traffic film.
It leaves glass with a crystal clear, smear free finish which can be used inside and out of the vehicle. Unlike many other domestic cleaners, the innovative formulation in the Glass Creame Polish is silicone free. This prevents dangerous smearing on the windscreen in wet weather. Interior Cockpit Detailer rejuvenates, maintains and protects exterior vinyl trims, rubber, leather, wood and wood veneer surfaces.
It treats the surfaces gently removing any dirt and grime. Additionally, leaving a fresh refreshing fragrance. Interior Cockpit Detailer is gentle but effective, focusing on safely removing dirt and grime without harming the surface. Once Interior Cockpit Detailer is applied, it creates a tough, clear, flexible and protective coating. The clear coating protects against damaging UV radiation, aids in repelling dust with its antistatic properties and creates a barrier against moisture. The Flawless edgeless microfibre towel is developed to be completely paintwork safe compared to conventional microfibre towels. The dual pile weave is ultra plush to the touch, ensuring no scratching or streaking, even on the most delicate vehicle paintwork. The ultrasonic cut, plush edgeless surround of the microfibre towel guarantees no hard edges on the microfibre, creating a swirl free experience. 4 X FLAWLESS EDGELESS MICROFIBRE CLOTHS (40X30CM). The Flawless Edgeless Microfibre cloths are developed to polish, buff and shine all vehicle surfaces faster, more thoroughly and more safely than other microfibre cloths. 1 X Anti Iron Fallout Remover (250ml) 1 X Opti-Bright Wheel Cleaner (250ml) 1 X Wheel Sheild Sealant (250ml) 1 X Diamond Fusion Ultra Compound Polish (250ml) 1 X Crystal Fusion Final Finish Polish (250ml) 1 X Ultra Glaze Mirror Gloss (250ml) 1 X Pre-Wax Cleanser (250ml). 1 X Extreme Extra Gloss Tyre Gel (250ml) 1 X Rapid Bug & Tar Remover (250ml).
1 X Carnauba Luminous Gloss Wax (250ml). 1 X Ultimate Finish Sealant Wax (250ml). 1 X Glass Creame Polish (250ml) 1 X Interior Cockpit Detailer (250ml). 1 X Ultra Wash Snow Foam (800ml) 1 X Gloss Wash Shampoo (800ml) 1 X Gloss Wash Waterless (800ml). 1 X Quick And Slick Gloss Detailer (800ml) 2 X 100g Paint Cleanser Clay Bars In Case.
1 X Deluxe Edgeless XL Microfibre Towel. 4 X Flawless Microfibre Cloths 1 X Wash Mitt. View the pure definition® product. ALL PRICES INCLUDE VAT AT 20%.
The item "Car Detailing Kit Full Exterior Interior Cleaning Set Polish Wax Washing Clay" is in sale since Saturday, July 9, 2016. This item is in the category "Vehicle Parts & Accessories\Car Accessories\Car Care & Cleaning\Wash, Wax & Cleaning Kits". The seller is "pure_definition" and is located in RETFORD.
This item can be shipped to United Kingdom.
Manufacturer Part Number: PD-CDK
Country/Region of Manufacture: United Kingdom
Brand: Pure Definition
Included: Car Polish
MPN: PD-CDK