FULL CHIP-REV. C LEXIA 3 Diagnostic Interface for Citroen Peugeot, DIAGBOX 7.83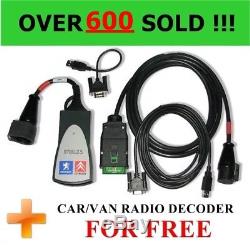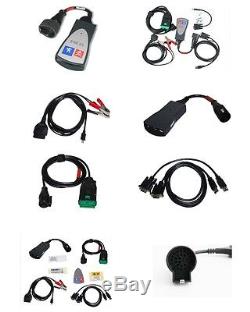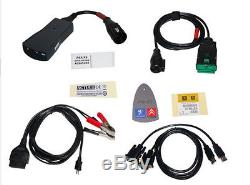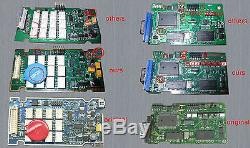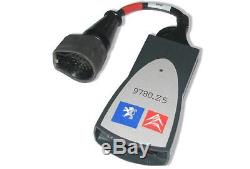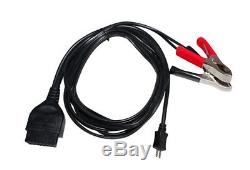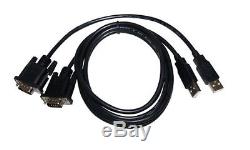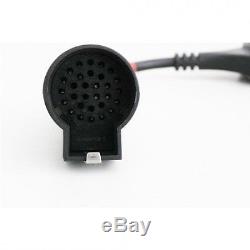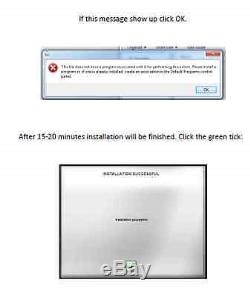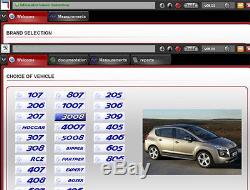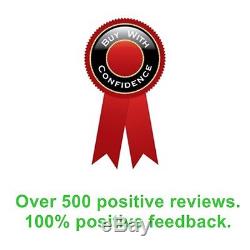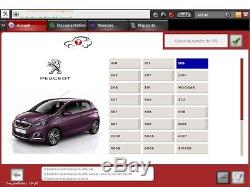 We order the best quality. Which are available on market. Our Full Chip Lexia is.
Which is compatible with all latest model. This is the same tool as Citroen and Renault dealers use in their garages.
We send our Lexia every day between Monday and Saturday. All our tools have been working very well.
We had no complaints from our customers. Diagnox plus 200 in a set with Lexia 3.
= OVER 1300 + HERE. Therefore you can be sure that you will get the best help you can get. We will give you a well written guidebook. Not in Russian like many other sellers with step by step easy to follow instructions.
If for any reason you still have problems with installation then we can connect with your computer using. And help you with installation.
Our service and our products have been highly recommended by our customers, car garages from all around Great Brittan and by car specialists from British auto repair forums like: mhhautos, cartechnology. If you have windows Vista, 7 or 8 with 64 bit then we can send you a software which will allow you to install it on these windows versions. We also include a video on how to install Virtual Machine.
All latest updates are available for free from our server 24/7. 30 pin cable for older versions of cars are included for no extra charge. You can change language of the software. We offer you a full guidance.
LEXIA 3 DIAGBOX 7.83 Interface latest version, works for both Citroen and Peugeot! Dealer diagnostic scanner is well suited for comprehensive Citroen and Peugeot cars diagnostic. You can do all as authorized dealer does (off line features). This diagnostics software allows you to perform complete diagnostics of all from1995 until present models.
This item 100% works fine. It is tested by tens of users.
Interface works with both Citroens and Peugeots. Full adapter package with Lexia-3 Citroen/Peugeot Diagnostic contains 30pin old line, total 6 lines, Peugeot for querying, management function, programming and diagnosing, etc. Citroen supports all models of Citroen, for programming, matching, diagnosing, etc. Latest software support testing all.
Vehicles models, support the Peugeot 508. Unlike other universal car scanner tools which only read fault codes, this software performs ALL Offline functions like the original dealer diagnostic tool. The following diagnostic functions are supported. Displays complete identification of control unit, e. Displays all stored and pending fault codes with complete description e.
"Rail pressure - too low pressure". Program supports report printing or copy to clipboard. This function clears all stored fault codes and other diagnostic information. Detects all ECUs (electronic control units) installed in car and reads all diagnostic fault codes. Program displays live Data like Engine Speed, Battery voltage, Oxygen Sensor, Coolant Temperature, etc.
Values can be displayed in graph, 9 values at once, or full listing (all measured values). Logging to file is also supported, which allows offline analysis. Actuator test activates particular actuator e. Turn on fuel pump, lock/unlock wheel, lock/unlock doors, cut off fuel, etc.. This feature is of great importance in all vehicles because systems like Engine control units, Immobilizers, Airbags, Alarms, Body Control Units, and some others, require you to perform reset or programming procedures after car repair is done, or even configuration after replacing broken Control Unit.
Windows XP (Professional), vista, 7,8 is suggested for your operation system (it has to be 32bit version). Or you can install it on Virtual Machine. We can provide you all necessary software and instruction describing how to do it. C LEXIA 3 Diagnostic Interface for Citroen Peugeot, DIAGBOX 7.83" is in sale since Wednesday, January 28, 2015. This item is in the category "Vehicle Parts & Accessories\Garage Equipment & Tools\Diagnostic Equipment & Tools\Other Diagnostic Service Tools". The seller is "tools4car" and is located in Edinburgh. This item can be shipped worldwide.
Manufacturer Part Number: lexia3
Brand: Lexia