Retractable Roller Sliding Shower Door Campervan RV Any Size Made To Order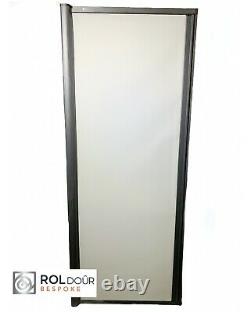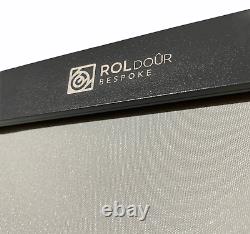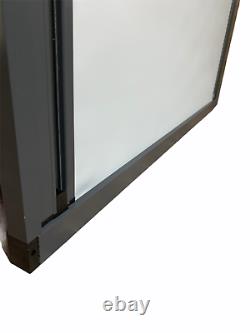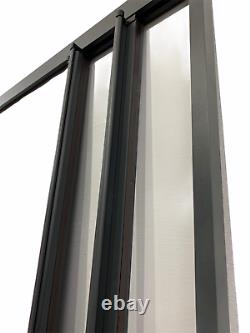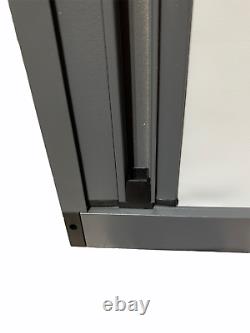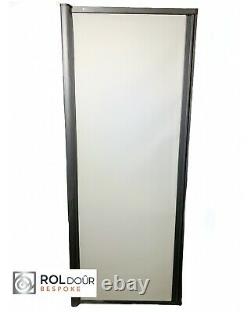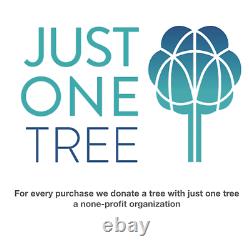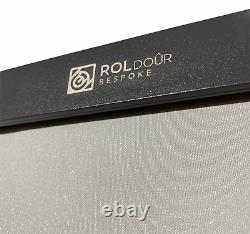 TO LINK YOU STRAIGHT TO OUR MAIN LISTING. Retractable Roller Door 80cm-200cm Tall x 40cm-100cm wide shower Campervan RV. IF LINK DOES NOT WORK COPY AND PASTE THE BLUE TEXT IN THE SEARCH BAR. MORE INFORMATION ABOUT OUR RETRACTABLE ROLLER DOORS BELOW. All Roldoûr Doors are hand made to order so you are able to request your required size. Size listed, we are happy to send you a price for the right size door, once ordered we request you leave a note on the order for the colour of the door Frame, All doors are made to slide left to right with the waterproof protective layer on the inside unless specified by yourself in. ROLdoûr Bespoke Rectractable door for a camper van, kitchen unit doors, office storage and many other options. Retractable Roller doors are a convenient way to save space , as you dont need the room for outward swinging doors as with conventional storage units. With our door systems you can slide the doors open and closed within a strong yet lightweight Aluminium frame. You have multiple options with our Rectractable roller door systems. Any size of door, made to your exact measurements to fit any space and various options for closing of doors, specific to your needs. 1- A door which can close from either the left or the right.
2- Doors that can be mounted with a frame, outside a frame or within a frame. 3- ROLdoûr also offers 10 diffrent door frame colour - White Oak - Imaitation Steel - Dark Grey - Light Brown - Dark Brown - Red Brown - Gloss Black - Gloss white - Golden Oak - Gloss Light Grey. The ROLdoûr door comes in various set sizes, However we make all our doors to order so any size can be requested down to the exact MM, The doors come as a complete and are designed for easy installation and ease of use when fitted, we have a video to support you on youtube by searching How to build ROLdour. Our stylish retractable door kits would look great in any camper conversion, to maximise storage and save on space, adding privacy and restricting sunlight through windows and also very popular for use as a retractable campervan / RV shower door due to its waterproof backing.
(It is recommended if needed and when installed to drill directional drainage holes in the lower part of the frame and some customer also recommend a seasonal servicing protecting your waterproof layer with a water repellent spray coating suitable for Polyester). They are also ideal for use in the home for garages or offices, they are suitable for various environments.
Our retractable door kits are designed with a complete with a full lenght handle finish supported by a full length Tri magnet close. Unlike most doors currently on the market we are able to provide bespoke sizing options starting from a minimum of 1000mm height up to 2000mm plus for a horizontal close door with a width option of 300mm to 1000mm. Why choose our ROLdoûr doors? Many retractable roller doors supplied currently are made of a basic plastic frame and are unable to offer the range of colours we can, often using a thin vinyl screen, we offer a modern plush material finish with our added full length Tri magentic for a secure and rattle free close. A strong aluminium frame structure ensuring no shape change when pressure is applied. Suitable for use around a water source for example in a shower room or WC. Seprating a room Door, Homemade storage Door, Blocking out sunlight from a window. This has made our rectractable roller doors a superior choice and we are pleased to be able to supply the UK & Europe with our enhanced doors.
Featured options of ROLdoûr doors. 10 diffrent door frame colours - White Oak - Imaitation Steel - Dark Grey - Light Brown - Dark Brown - Red Brown - Gloss Black - Gloss white - Golden Oak - Gloss Light Grey.
Options Hight cut from 1000mm to 2000mm plus Any size required - leave in order note. Options Widith cut from 300mm to 1000mm plus Any size required - leave in order note. Retractable door size of your selected choice and frame colour requried.
No instruction manual is needed as the door is simple to fit and easy to put together (video Support online). Door built to your exact size with special request.
ROLdoûr door is available in many sizes. Doûr Specifications & Frame Colour.
Frame - Flush rear for fixing against a flat service or mounted in a frame. Frame Depth on the Roller Cartridge side 50mm.
This mean if you were fixing into a 20mm timber frame you would have an over hang of 30mm or fixing on the outside of a frame and over hang of 20mm on the door stop side and 50mm on the roller cartridge side. (Our doors can be fitted inside a shower space, please inform us as we would need to modify your door and reverse the waterproof screen).
The item "Retractable Roller Sliding Shower Door Campervan RV Any Size Made To Order" is in sale since Wednesday, October 7, 2020. This item is in the category "Vehicle Parts & Accessories\Motorhome Parts & Accessories\Campervan & Motorhome Parts". The seller is "tamdourtambourdoors" and is located in Milford Haven, Rosemarket.
This item can be shipped worldwide.
Model: ROLdoûr
Modified Item: Yes
Length: 1000mm and over
Unit Quantity: 1
Type: Interior Furniture/ Decor
Featured Refinements: Retractable roller Door
colours: 10 colours
opening: from left to right - can request opposite
Bespoke: made to order
Frame: 10 colours
Sub-Type: Doors
Manufacturer Part Number: Retractable roller door
Vehicle Type: Campervan & Caravan
Modification Description: We can make any size you require
Brand: ROLdoûr
Length (cm): from 100cm to 200cm