Portable Electric Brake Controller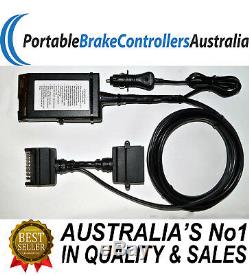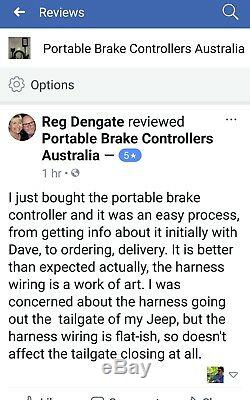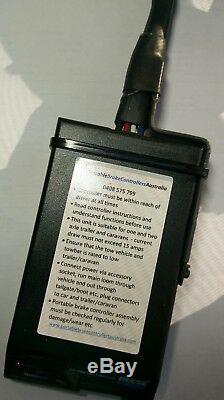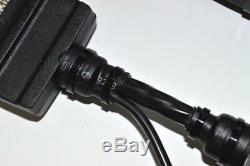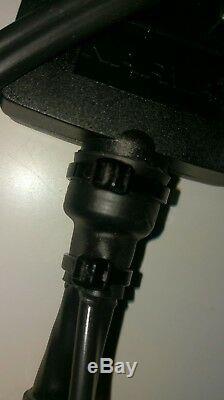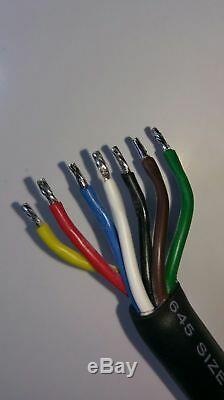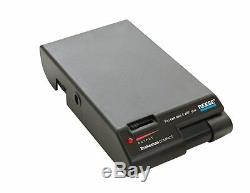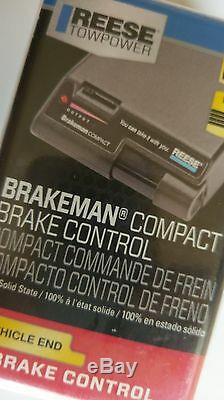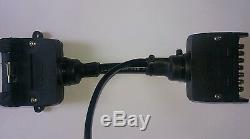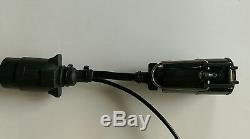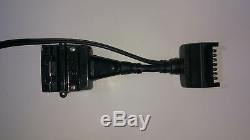 PORTABLE ELECTRIC BRAKE CONTROLLER ASSEMBLY. With a proven track record no false claims! A unique high quality assembly. Dual wall heat shrink - higher rated wiring used. 7 core plug tips soldered. Controller does not need to be mounted.
Individuals, hire companies and government bodies. Dont risk towing when you should have electric brakes!
Designed with simplicity in mind, this unit does not need to be mounted - no pendulums and no leveling in any particular way required and made tough to last. ADR compliant and ESC compatible. Rated up to two axle, caravans, trailers, horse floats etc.
A detailed and meticulous assembly process. Our system is unique, others will not go that extra mile....... No compromise approach to product safety and quality.
Included is a specifically manufactured bracket to stabilise the wiring loom and our assembly process is like no other we dont cut corners and we spend a great deal of time and effort in the assembly process to ensure you get Australias best portable braking system! Sturdy steel cradle Hayman Reese Brake Controller that requires no levelling or mounting and is simple to operate other marketed portable kits require east/west cabin mounting to function correctly insist on installation instructions if you are told otherwise! Adding to our no compromise assembly process, all connections are soldered, then treated with dual wall heat shrink protection and cable tied for 100% waterproof seal - tips inside plug and sockets are also soldered to extend durability, preventing corrosion - just checkout our quality and compare to others! NOTE: Primus IQ 90160 and Tekonsha Prodigy are in stock and available upon request, BUT BE AWARE that we do not recommend these units for portable use and according to their installation instructions, they must be mounted in cabin north/south for correct operation.
See link for Primus IQ installation instructions for verification. The Hayman Reese Brakeman Controller from one of the biggest names in the business - strong steel cradle construction, durable, a convenient non intrusive shape and size, compact and reliable, simple to operate and understand - supplied with instructions. No electrician, assembly or installation required. Can be used for permanent installation. Powers up via 12v accessory/cigarette socket (Narva plug).
6 metre heavy duty twin core main loom - split tubing not used, too large in diameter and experience has been that it will damage door rubbers etc. 4mm heavy duty 7 core from plug to plug. Loom from controller is bracketed to ensure absolute reliability, wiring will not separate or break away from controller circuit board. All connections soldered with heat shrink protection no crimping or insulation tape used stronger and prevents corrosion.
All joins and 7 core tips inside plug and sockets are soldered for strong and reliable connections. Dual wall heat shrink used to secure connections, plugs and sockets no insulation tape or cheap methods used adds strength and prevents water intrusion. 7 pin flat or round, 12 pin plugs in any combination (7 pin small available for Western Australia etc). All units safety tested prior to dispatch.
Compliant with all state and national regulations. Free check and test service you send it, we check it! The Reese Brakeman Timed Compact Brake Control is designed for single and tandem axle trailers. Made of 100% solid state construction, this item has no moving parts or pendulums, no hydraulic connections and no levelling is required. The compact size allows to be located anywhere inside the passenger compartment. This brake control features a unique sync adjustment for towing different trailers, fingertip output controls and a soft touch variable manual control. Please message Dave if you have any questions response is typically within 1 hour...... Q: Who are Portable Brake Controllers Australia? A: We are a bona fide business, registered for GST and with ASIC. We are not'back yarders' and we are the longest standing portable brake supplier in Australia. Q: What are the power specifications for this assembly? A: Depending on your accessory socket output, the following specifications apply. Q: Does this come with instructions? A: Yes, instructions for the controller unit and operational label for portable use supplied. Q: Why should I choose the Hayman Reese unit?
There is no complicated set up programming and the unit can be used in any position as long as it is within reach of the driver. All other portable kits on the market require directional mounting. Q: Other kits use split tubing around main loom?
A: The split tubing is too thick to use through boot lid, tailgate etc. It will cause the opposite effect to what it trying to prevent (damage to the wiring) and will cause a crush effect on main loom and may also damage door/boot lid rubbers etc.
Q: Can I order any plug/socket type configuration? A: Yes, you can add a note/message along with your order, write it there and we will make sure it's right.
Q: Are your units tested? A: We test every unit prior to dispatch. Q: Where are you located and do you have distributors?
A: Located in Geelong, we generally supply direct although we do have distributors in most states. Q: How long do orders take? A: Dispatched via Australia Post, overnight to major centres, other locations can be a few days. Contact Dave if you have questions. Q: Are Electric over hydraulic portable kits available?
A: Yes, although this is depends upon what type of electric over hydraulic system is fitted please contact Dave for more info. The item "Portable Electric Brake Controller" is in sale since Monday, December 11, 2017. This item is in the category "Vehicle Parts & Accessories\Caravan Parts, Accessories".
The seller is "portablebrakecontrollersaustralia" and is located in Ocean Grove, VIC. This item can be shipped worldwide.
Product Type: Brake Controllers
Manufacturer Part Number: PEB001
Brand: Portable Brake Controllers Australia
Non-Domestic Product: No
Custom Bundle: No
Modified Item: No
Warranty: 3 Year